Hog Roast Aldrington is here to breathe life into your event and answer the calls of rumbling tums with our range of supreme slow-roast dishes. Offering everything from a traditional hog roast with all the trimmings to a full selection of perfectly-cooked free-range meats, freshly caught fish dishes, veggie/vegan alternatives and an abundance of sides for every set of taste buds, our menus are nothing if not inclusive!
And instantly impressed by the vast assortment we have on offer was our most recent client, Charlotte, who had hired us to cater for her wedding anniversary party!
She and her husband, Joe, tied the knot last year, but due to gathering restrictions, not as many people were able to attend the wedding as the pair would have liked. So, instead, they decided to turn their first wedding anniversary into an even bigger reason to celebrate by asking everyone from their original wedding guest list to attend.
This brought over 180 people to their home, but thankfully, they just recently bought a new house with acres of land attached, which offered plenty of room for everyone. Phew!
From our list of catering options, Charlotte and Joe had picked one of Hog Roast Aldrington's most popular menus: the Alfresco Menu, which is perfectly designed for open-air events. And, with the event being held outdoors, they wanted us to include a marquee in their booking as well.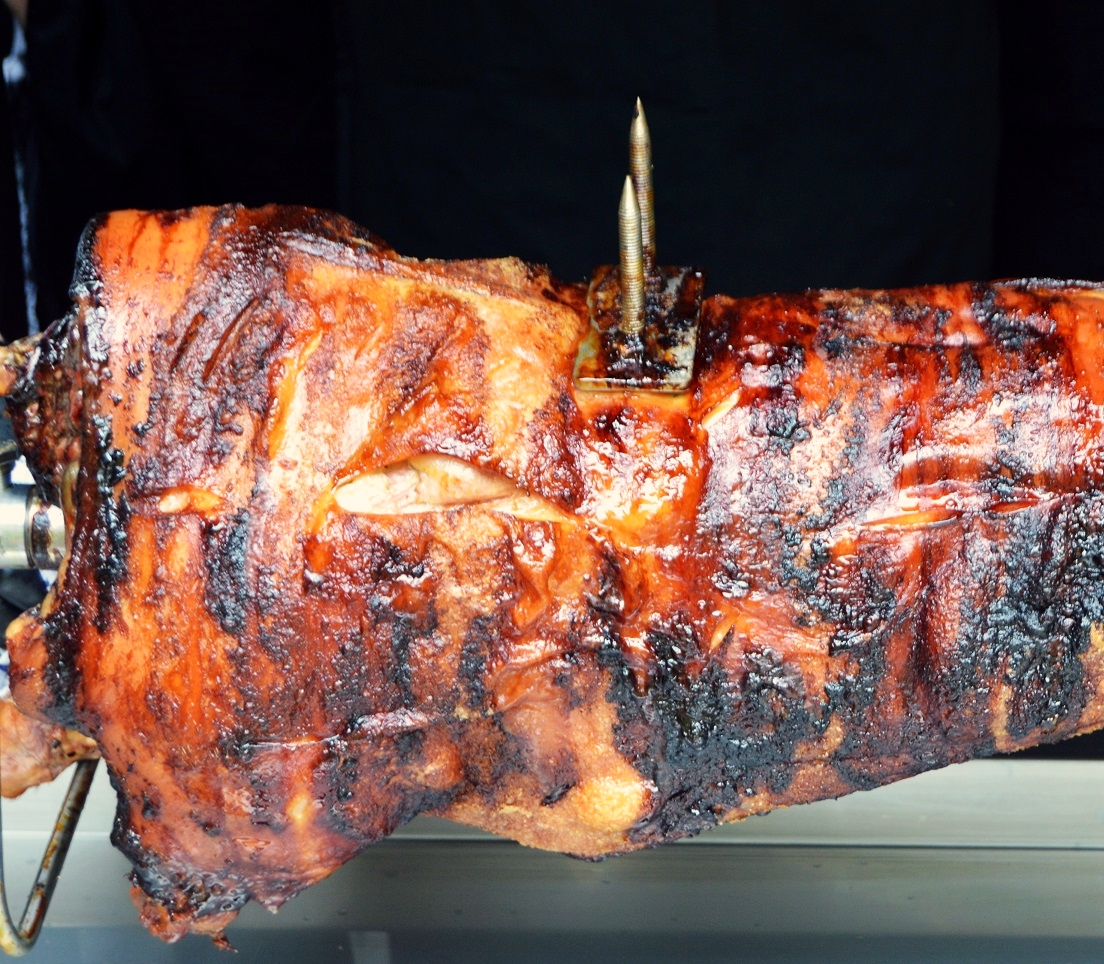 Hog Roast Aldrington was more than happy to accommodate the couple's needs and to ensure their special day ran smoothly, our team rocked up to Charlotte and Joe's home early on Saturday afternoon. To make the best use of their time, the team split into two halves, one which focused primarily on the hog roast and preparing the serving tables with condiments, sips and gluten-free rolls, while the other half focused on grilled vegetable skewers and preparing the mixed fries, roasted potatoes, salad sides and antipasti platters.
Charlotte and Joe were over the moon when they were presented with  the rich and tasty food, along with the inside of the marquee, which had been decorated with the balloons and streamers they had provided. The guests arrived shortly after, and they too were impressed with how fresh and delicious everything was that Hog Roast Aldrington presented!