When Lea and Rob contacted Hog Roast Heathfield about their impending wedding reception meal some months ago, they knew one thing at least – they wanted to treat their 75 guests to our deliciously moreish pigs in buns for the main course. They both wanted a simple albeit highly tasty menu for their informal wedding day, highlighted by a centre-piece hog roast that we would prepare, cook and carve to make the scrumptious hog roast rolls, filled with tender meat, salty crackling, stuffing and apple sauce.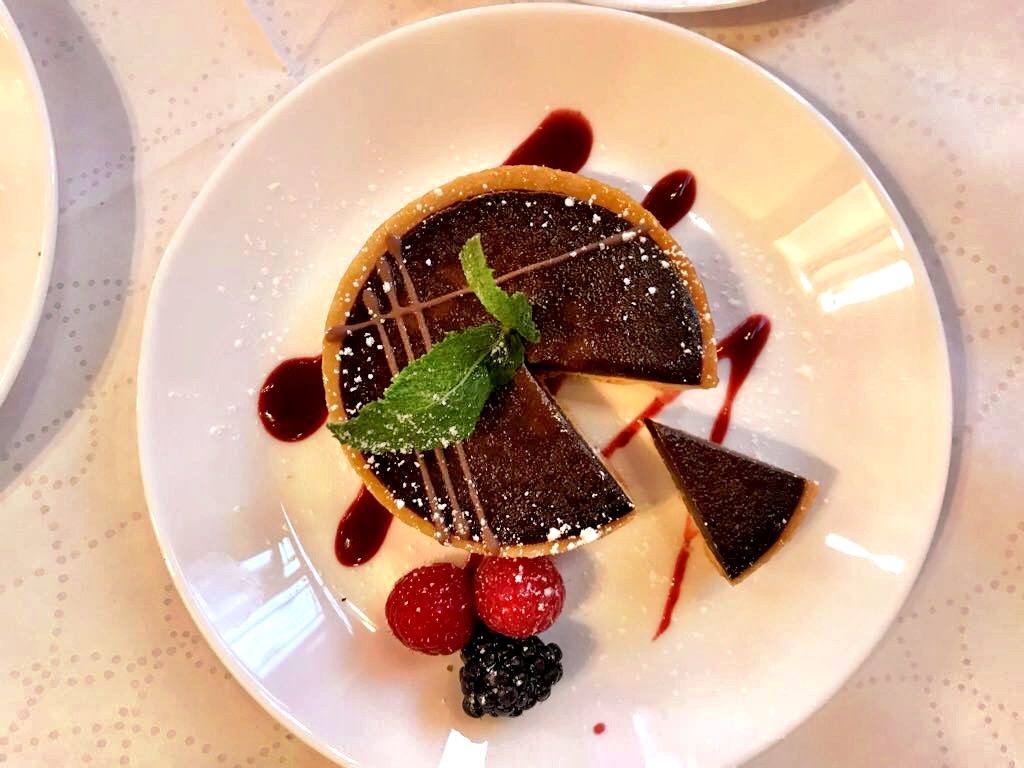 In terms of the rest of the menu, we discussed with them all the possibilities (and we have an awful lot of those here at Hog Roast Heathfield!) and they decided they wanted three courses in total, including a starter and a dessert, including a vegetarian option and a gluten-free option. We have so much to choose from that you'll be very surprised, just like Lea and Rob.
For the carnivores, the couple selected a starter of fresh, homemade tomato soup with crusty bread rolls to be served to the seated guests, followed by the pigs in buns served buffet-style together with warm new potatoes in a herb butter and jacket potatoes, and then it would be finished off beautifully with our handmade chocolate torte and the couple's own wedding cake. The gluten-free guest could easily enjoy our pigs in buns for the main (we just needed to take along suitable bread rolls) and the vegetarian guest would be served our lovely veggie kebabs, where we grill skewered halloumi and vegetables and then serve with our Tzatziki dip. We would also make sure that both the gluten-free guest and the vegetarian could eat the starter and the desserts too.
On the day of Lea and Rob's nuptials, Hog Roast Heathfield arrived at the hotel venue several hours before we were due to serve, and prepared the meat to be roasted. A hog roast takes hours of slow cooking at a low temperature and then needs a rest before we carve away. Hours later after doing so, we had plenty of amazing dishes to serve to the happy couple and their guests to devour over the course of the evening.