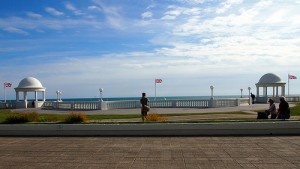 Well, when the kids arrived to the smell of succulent turkey and ribs, they couldn't wait to get started! Those soft filled rolls went down a treat and in super-fast time. Well, that's growing teenagers for you! As I say, I do admire a hearty appetite. A couple of weeks after the function, one of the mums got in touch with our Spitting Pig Bexhill team to cater for her son's birthday party later this year. This time, it will be a sit-down buffet so she's ordered two spit roasts, one pork, one lamb. An excellent choice!
We have a wide range of menus available for you hog roast lovers, including different meat options as we do provide spit roasted lamb, turkey, chicken , beef and a lovely BBQ option. Remember these menus are just a guide line, you don't have to stick with them, by communicating with the chef we can add things on there for you. Its really just food for thought.
The Best Hog Roasts In Bexhill
Maybe your the type of person who prefers to do the catering your self but your oven isn't big enough to stuff a pig inside, that's were hog roast hire Bexhill can help. We provide the option of hiring out one of our hog roast machines with your choice of  fresh locally sourced meat, one of our Bexhill chefs would deliver the machine for you on the day, they can show you how to set it up and then your away, time to stick the kettle on, relax until your meat is roasted to perfection. Once roasted, its time to calve up your tender juicy meat and serve your guests, I can assure you they'll be coming back for seconds!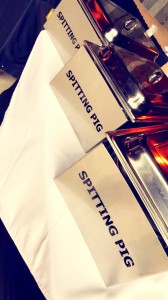 So if you have an event coming up in Bexhill over the new year or you know someone who may need catering be sure to mention hog roast Bexhill, we would be delighted to cater for new customers and really show you how a hog roast should taste as well as the visual effect. So what are you waiting for?
Oh, I do like to be beside the seaside… sorry, but I can't help bursting into song today! After all, Bexhill is not your average coastal town: we're one of the sunniest places in the whole of the UK, although like everyone else we've had more than our fair share of rain lately! In my spare time, I love nothing better than a nice stroll along the promenade and, being a creature of habit, I always have a seat by the De La Warr Pavilion; no doubt about it, there's something about sea air that always lifts the spirits.
Well, that's something we at hog roast Bexhill like to specialise in ourselves lifting people's spirits and making sure they have the best possible time whenever we are doing hog roast Bexhill catering for their party or function. What's more, the sea air is known to give people an appetite, too, so I guess that's something else I rather like about it… after all, when our hog roast guests are tucking into plates piled high with our tasty, fresh fare, then that's 100 per cent job satisfaction for us!
Hog Roast Catering In Bexhill
The good people of Bexhill are an active bunch, what with sailing and golfing and ten pin bowling popular pastimes around here. In fact, one of our recent hog roast Bexhill catering events was for a smashing group of kids who were celebrating the end of their school exams and their parents were treating them to a party for all their hard work. They had booked our snack in a roll menu, an ideal option for an informal get-together.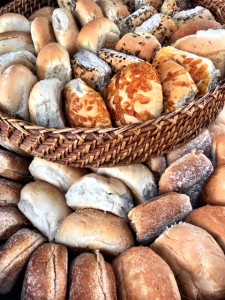 We're often called upon to provide this sort of package for all types of event, from barbecues on Bexhill beach to an end of match buffet. So first of all, the kids spent a few hours at Egerton Park playing tennis, rowing boats on the lake and generally having some good, old-fashioned fun. Meanwhile, round at Mrs Martin's house, where the hog roast Bexhill party was being held, our hog roast Bexhill chef was busy setting up the equipment and preparing the feast: a whole spit roasted turkey, complete with plump cranberries and superb sage and onion stuffing. He was also preparing some mighty meaty spare ribs and these would all be served up with soft rolls.
The parents had chosen disposable crockery and napkins, which made it nice and easy, as our team would simply clear everything away at the end of the party.