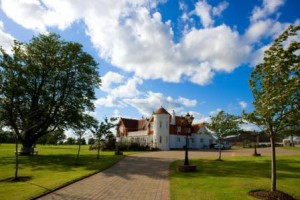 You want to make a good impression and leave people delighted rather than disappointed with the meal, yes? In that case, choose carefully or you could end up with a Billingshurst bore. Time to speak to the hog roast hire Billingshurst chef. Yes, you heard me right, I said the hog roast hire Billingshurst chef. Hog roast could be the answer to all our catering prayers and in the hands of the professionals, it will take a significant weight off your shoulders. You see, unless you are chef, there really is no point in trying to do the catering yourself and hope to dazzle people with fine cooking because it's simply not going to work. This is your event, so how are you going to look after all your Billingshurst guests and have fun whilst also cooking a huge number of quality meals? This is why you need help.
The Best Hog Roasts In Bilingshurst
Make your event a hog roast Billingshurst event and relax. It is no coincidence that more and more people are looking to their local hog roast caterer to save them from catering stress meltdowns. Hog roast is becoming the catering food of choice both here in this corner of West Sussex and across the UK as a whole. But why is this? What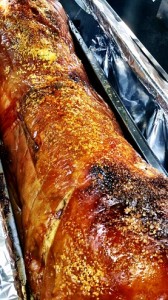 does hog roast have that other catering options don't. Hmmm. How long have you got?
The beauty of making your event a hog roast Billingshurst event is that you will giving your event a little bit of everything. You will give your event a touch of extravagance for a start. Who could fail to be impressed by the glorious vision that is a stunning whole pig slowly roasting away? You are also giving your guests that rare treat which is the very best in freshly cooked catering food. Yes, you can take a break from the tedium and land of the bland by giving them proper freshly cooked food. What's more they can even watch it being cooked before their very eyes. People always love that.
One thing that always impresses people is of course brilliant tasting food. It's an easy claim to make but it's a question that hog roast is happy to answer time and time again. Hog roast really is a quite delicious meal and will do you proud whatever the occasion. There is something quite special about hog roast. Maybe it's the fact that it is freshly cooked or that it is such a traditional dish that it appeals to the Medieval side of our nature. Another possible reason is that the Billingshurst hog roast chef knows what makes a fantastic hog roast and that is quality meat. You will never see a hog roast chef choosing any old meat for use on a hog roast. Remember that we are talking local professionals here who have great pride in their work. The only pigs that make the hog roast grade are quality pigs from a reputable local supplier. No nonsense, just great tasting top notch whole pig for a great tasting meal.
Perfect Catering Solution
Something that should keep you happy too is that all this apparent extravagance won't blow your budget out of the water. Yes, you can find cheaper catering options but you won't beat the quality of hog roast or the superb value for money. One whole pig serves over one hundred people, you know? Sometimes you can go the extra mile and put on a fantastic event with quality food, you just need to go the whole Billingshurst hog!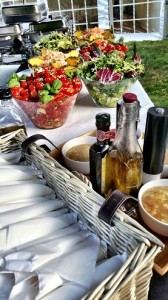 So, you have a bit of an event to organise in Billingshurst. That's good isn't it? Everybody loves a good party and it gives you all a good chance to catch up on things. Is it a family get together? You may get to see all those nieces and nephews that you keep promising to go and see but never do. Maybe it's a charity event where you are raising some much needed funds or could it be one of those really, really important corporate events where you are entertaining some top clients in order to win some vital contract. And you thought it was going to be straightforward?
Of course, organising an event like one of the above can be a stressful experience, so any help you can find that eases the stress somewhat cannot be a bad thing, and one of the best ways to do that is to leave the catering up to a third party, right? Well, it depends. After all, you want the food to be good don't you?