Having a bespoke hog roast Chichester makes for a genuinely fun and entertaining party that will live long in the memory. All our ingredients, from sizzling, succulent meats to home made sauces, are fresh, organic and prepared on the day. Having six extensive hog roast Chichester menus from which you can choose means we can cater to everybody's taste.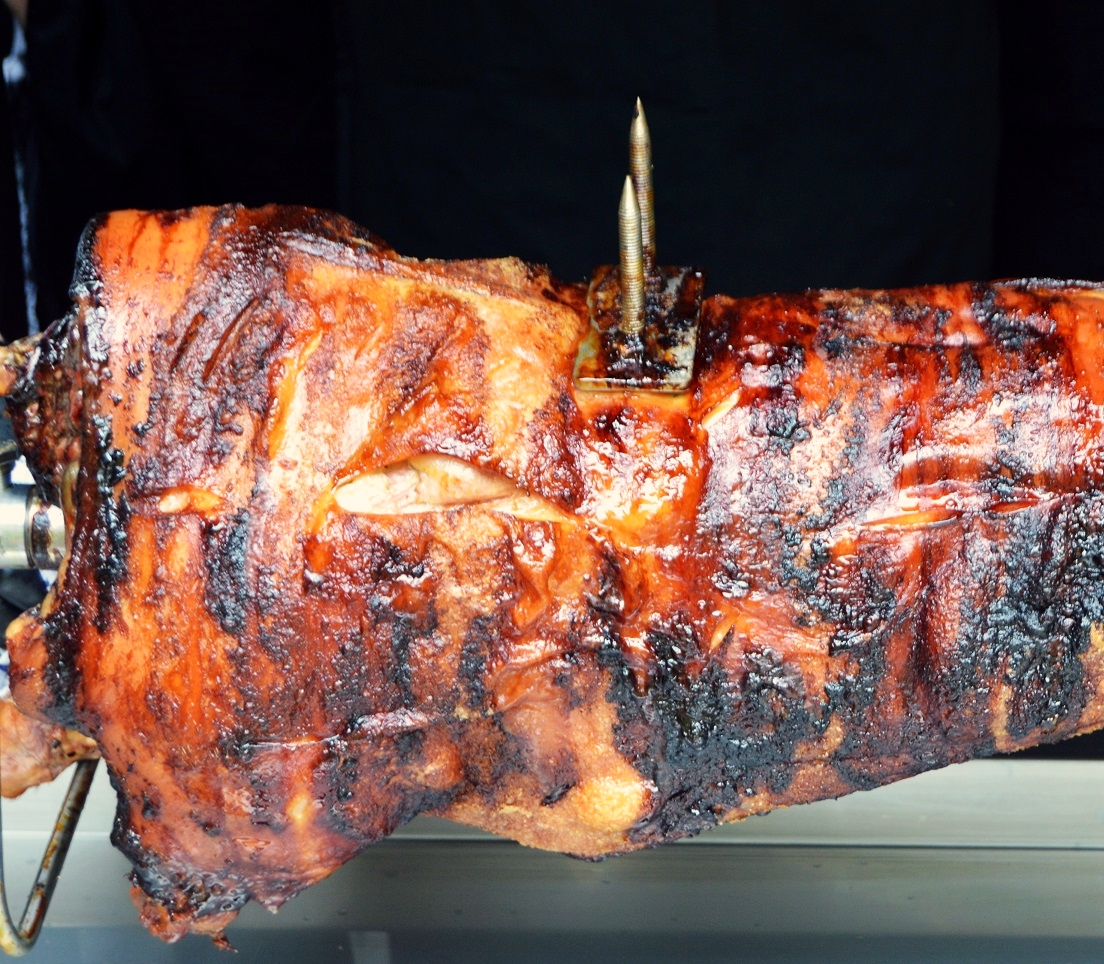 Any vegetarian guests? Brilliant, we'll make sure that with their very own spit roast they won't feel left out of the fun of such a unique culinary event. For the more adventurous host we can even supply the machinery and, with a little expert guidance, you  can have a go at roasting your own hog! (You'd be surprised how often we're asked). Our pleasure. So, by experiencing a style of dining that stretches back via the Dominican Friars of St Johns  to the days of those inspired Roman town planners (with plenty of modern twists thrown in) the people of Chichester are  busy enjoying a real slice (or two!) of history. Aroma. Taste. Texture. Magic. Take a look at our web site to find out how you can join in!
The Best Hog Roasts In Chichester
Of course, there is more to being a hog roast caterer than the grandstand show of cooking a whole pig, this is merely an appetiser for an array of other services that can be offered. For example, there is the tantalising prospect of freshly barbecued food done in the right way, without the need to chisel the remnants of meat out of the charcoal tomb as I'm sure we all have memories of from barbecues gone by. Whether you want to amaze your family and friends at a garden party or give a special occasion a real boost with catering that is both exciting and innovative then hog roast catering is the obvious choice. It doesn't matter what the location, be them grandiose or a simple garden, the dining experience is unique and is a real winner with anyone,  who enjoys good, simple, hearty food cooked in the proper way and from good quality products.
If the livestock could decide for themselves how they would want to be "honoured" after their death then I think they would want to go out in true hog roast Chichester style, knowing they would be treated with love and respect by experts, rather than end up milling through a soulless factory ready to be packaged for a supermarket shelf. That's the joy of being a hog roast hire Chichester caterer, knowing that you will do justice to the animal that has given their life to feed you and me. And when you have a backdrop as varied and as beautiful as the Peak District then going to work is a real pleasure. There's no other job that I'd want to do, and that's no porky!
Way, way, waaaay back in the mists of time (or 43 BC in case you're really curious) the Romans arrived and decided to build a local settlement based on a grid system. Obviously it was a good idea because the good folk of Chichester have stuck with it ever since. For a busy team of hog roast Chichester caterers like us it certainly makes life a whole lot easier as we travel around creating mouth-watering hog and spit roasts for guests in and around North, East, South and West Streets, and beyond! Every day brings something new and we never have time to rest on our laurels.
Leaders In Our Field
From private parties and special events to impressive corporate hospitality; we've seen pretty much everything. Monday we're helping Uncle George celebrate his 70th,  (and it's still a surprise so Shhhh!!). Tuesday, Barbara and Tony are having a Silver Wedding get-together with  family and friends. Wednesday sees us travelling over Priory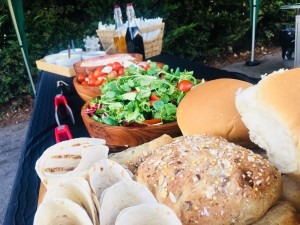 Park way for a certain global blue chip company and their latest product launch. On Thursday we'll be roasting at an outdoor summer fayre and then Friday it's an evening indoors to help celebrate a graduation! Then at the weekend we get really busy.. The list goes on and it's all systems go for our highly trained chefs and service staff.
Thankfully, because our event planners work so closely with our clients  everything goes smoothly on the day or night. Of course all this means we have to be flexible and well prepared to cater to even the most demanding of  guests. How do we cope? Frankly, with twenty years of experience and thousands of satisfied guests behind us, you get to know the job inside out. That's not to say it's without challenges;  we just make it look easy!  Portable lighting systems and mobile gazebos even mean we can carry on regardless of  fading light or fickle weather!