So why, after such a long time in the background, is hog roast making a name for itself in catering and why is the hog roast Ditchling special occasion back on the map? Maybe the answers lie in the economy? After all, the past few years have been very tough for many people.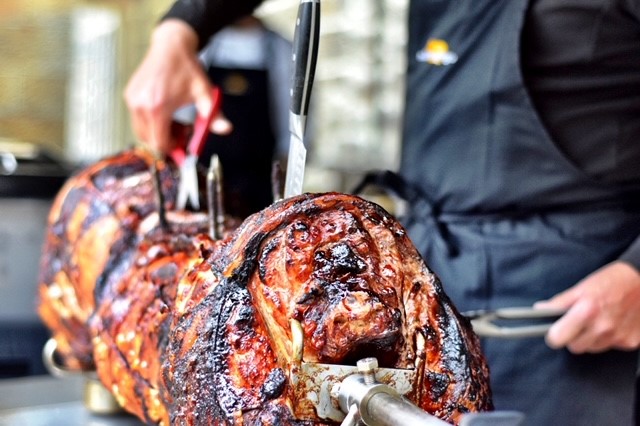 Even for those relatively unaffected by the downturn, they have been prompted to look at maximising value for money. That includes special events and occasions. Now, everyone likes a big get together but the catering for these can be very expensive. It can also be a big let down with less than inspiring food often been served up to guests. Hardly special at all. So people are looking at getting great quality catering food at a reasonable price, and you may be surprised to learn that, thanks to hog roast, that's not as difficult as you may think.
The Best Hog Roasts In Ditchling
A hog roast Ditchling event may sound like the model of extravagance, and to some extent you would be right. Hog roast does look a million dollars and all the guests will be very impressed, but it doesn't come with the huge price tag that you might expect. Where a hog roast hire Ditchling chef's services really shine is in the stunning quality of the food. When you book a Ditchling hog roast event, you are not only getting a chef, you are getting a true professional who knows everything there is to know about cooking the ultimate hog roast.
You may be thinking 'well, there can't be much to it', and in a way, you are right. Hog roast is after all a back to basics style food that relies on simplicity rather than complexity, but there is a lot more to it than that.  Have you ever considered that the choice of meat might play a fundamental part in the success of a hog roast? It really does. The chef will ensure that your hog roast uses a top quality pig from a local, respected meat supplier and that quality shines through in the cooking, just like good meat always does. It is given plenty of time to shine too, as each hog roast takes an average of around six hours to cook, which may sound like awful long time but we are talking an awfully big piece of meat. It takes time to cook a whole pig but you also need the slow roasting effect to kick in and create those amazing slow roasted flavours. Juicy, succulent tenderness that makes a melt in your mouth piece of pork with the crispiest crackling around.
Quality, Affordable Catering
You may be thinking that this sounds like top quality dining (which it is) and that it cannot possibly be affordable (which it is), so where's the catch? Well, there isn't one. Remember that a whole pig means a lot of meat and that meat can feed a lot of people, so if you have a hundred or so people lined up for attending your event them that one plug has all the meat covered.
Great quality event catering need not cost the Earth. Sometimes a masterpiece does not cost millions, meaning it can be enjoyed by many. Hog roast is a bit of a mini culinary masterpiece that you should make room for at any special Ditchling event, without it breaking the bank.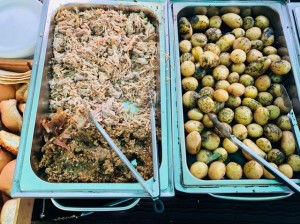 Creative types. They always seem to be drawn to the quieter corners of the world. Perhaps this is their way of drawing inspiration from their surroundings? Whatever it is, it seems to serve them, well. There is no finer British example of that than artist Eric Gill. Mr Gill is very famous in art circles not only for the Gill Sans font but for his sculptures and other works. Eric Gill was an influential character and set up his base in the small East Sussex village of Ditchling. He obviously found a lot of inspiration in this very English village of some two thousand people. Gill went on to establish an arts guild which drew inspiration from Medieval guilds amongst other things.
It now seems that Ditchling along with the rest of the United Kingdom could be seeking even more inspiration from Medieval times but this time in a culinary form, because the rise of hog roast as a welcome alternative to traditional special occasion catering solutions is gathering momentum. With a hog roast hire Ditchling caterer ready to provide their services, hog roast really is making an impact.