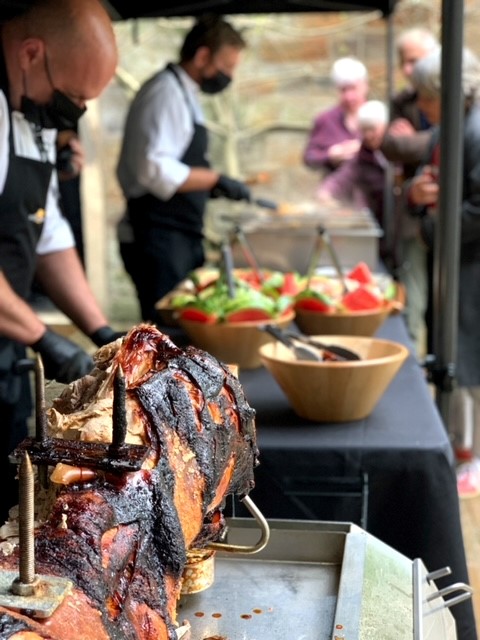 Got a special occasion in mind? We cater to all sorts of birthdays, anniversaries, barbecues and get-togethers daily. Whether it's purely social or perhaps a corporate event we take it all in our stride. From the most select soiree to ravenously hungry pre-Tennis party crowds we make it all look easy because of our meticulous planning and quality delivery on the day (or night, for that matter, as we've got self-contained mobile lighting systems too).
We do the hard bit so that all you have to do is relax and enjoy hosting an event they'll be talking about for years to come, or at least until the next one! With over twenty years experience to our credit there's not a lot we haven't seen travelling around the town and the surrounding area. Indoors or out; we'll take care of everything. Of course even Britain's sunniest town has its share of rain, no way we'd let a little thing like the weather spoil your special day, though. Portable gazebos to the rescue!
Now, we know people have different tastes, so we offer six different menus to choose from. We'll even make sure any vegetarian guests can join in with their very own spit roast. No-one gets left out. If you prefer we can supply the tools, machinery and the expertise to let you roast your own hog roast Eastbourne! No, really, you'd be amazed how often we're asked.
So, the town that had an irresistible attraction for the likes of Dickens, Orwell, Lewis Carroll and Tommy Cooper (don't say it!) just keeps getting better and better for fun experiences. Tradition with a few modern twists thrown in, that's us hog roast Eastbourne.
The Best Hog Roasts In Eastbourne
Weddings are amongst our specialities, and  again, in Eastbourne we follow on from our organised family events to a magnificent wedding . Catering to 300 guests proved a piece of cake (or rather, hog!) for our supreme-dream-team, and the demonstrations again proved popular as the guests were treated to a full hog roasting demonstration – the bride was desperate to take part but due to the ivory attire she was talked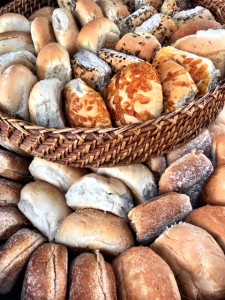 unwittingly out of the idea! This particular family opted for our Wedding Menu 5 for their special day – a fully staffed and delectably catered package which includes all the bells and whistles for the big day; from canapés to the roast itself, all taken care of by our friendly staff – all you have to do is eat!
Take a look at our Wedding Catering menus to find the perfect package for your perfect day. And don't go crossing off your veggie friends from your guest list just yet – we cater for all dietary requirements! See our menus for further details.
If you have an up-coming event and you're interested to find out more about our services and offers, see our links on the website, or contact us here at Spitting Pig to talk through some of the many options we can offer – we look forward to seeing you!
We use only local farmers who really care about their stock. From simply hiring a hog roast hire Eastbourne machine from us through to a fully catered event with qualified chefs and waiting on staff, we can supply it all. Small budget or large budget, we can turn your party into a very special and impressive event.