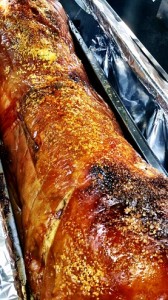 It's an important part of the hog roast caterer's job that they source the best possible meat for every hog roast event they cater for, and that means choosing a top quality pig from local, reputable suppliers, which in the Hailsham area is not going to be too much of an issue.
Choosing the best meat really is an important factor in hog roasting as this is the feast of one major ingredient, so it has to be absolutely spot on. A poor choice of meat would simply ruin the meal but great meat makes it a meal to remember. And hog roast certainly is a meal that you and your friends can remember for a long, long time after the event as it is a truly superb feast and that could be part of the reason why it is fast becoming one of the most sought after special occasion and event foods in the UK and why the hog roast hire Hailsham chef is a very busy and in demand character indeed.
The Best Hog Roasts In Hailsham
It seems that people are turning their back on the old catering favourites and looking for a meal with real flavour and real fresh cooking. Hog roast Hailsham events are in fashion!
Hog roast really can give a lift to any function or event, and if you are currently going through all the necessary arrangements in order to plan a special occasion or event and you are yet to sort out the catering, you could do yourself and your guests a huge favour by checking into the many benefits of bringing in the hog roast hire Hailsham chef to deliver some stunning cooking for your 'do'.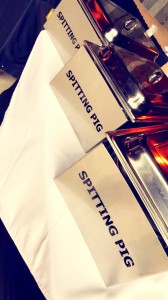 There are so many reasons why hog roast should be the choice for your event, let me give you just a few. Hog roast is proper cooking. So many events serve up poor quality food that it is getting beyond a joke. Tepid, flavourless, bland and unloved food that has simply been warmed up. That does not sound very special to me at all, so why put up with this? Well, you don't have to. Hog roast is a professionally cooked and delicious meal. The quality meat is just a small part of the hog roast process, because the cooking is just as fundamental to the quality end result. The cooking is so important that we have even specially developed the hog roast machine to ensure that the whole pig is cooked to absolute perfection for your Hailsham diners. It also looks rather splendid for your guests as they can see the cooking and carving taking place.
It takes a serious amount of time to cook a hog roast. Your dedicated and professional Hailsham hog roast chef will spend a good six hours ensuring that your guests are going to get to eat some of the best pork around, and that means slow roasting. It is worth every minute though as slow roasting helps the juices really soak into the meat, creating that incredible taste that has made hog roast so popular. It also generates the most amazing aromas you will ever encounter!
Leaders In Our Field
Hog roast really is a quite special meal and one that your guests will surely not be expecting. What would you rather be greeted with; plates of sandwiches and salads or a freshly cooked, professionally prepared quality whole pig? I think most people would say that they'd take the pig any day. So go on, make your special occasion one that your guests will remember and talk about fondly for years to come. Make it a Hailsham hog roast event.
A little bit of knowledge about the food you eat is a wise thing to have indeed. We spend so much of our time (and money) on food that it seems ridiculous that so many people seem to care little for its quality or its origin. Many people seem to be more bothered about where there car was made or what is on TV. However, if you live in a market town then the chances are you know a little bit more about your food than most. Hailsham has been a market town for centuries, with livestock markets, farmers markets and Friday stall markets a regular feature in the East Sussex town which is home to around twenty thousand people. The people of Hailsham therefore get to see all the quality livestock that the farmers have been lovingly rearing. This is also something that the hog roast Hailsham caterer knows about, too.