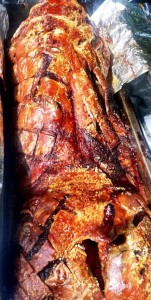 For Portslade enjoy only the very best for your event dining with the fine team here at Hog Roast Portslade. We've got a delicious feast of finely salted pork's to match up to the salt seas of the onlooked English Channel for your events in Portslade. Our name tells you all you need to know about the event catering style of Hog Roast Portslade: we do hog roasts, and we do them well. With Hog Roast Portslade you can feel confident in the hands of a caterer with well over 20 years now of event catering and hog roasting experience as we transform your event into a truly stylish and novel affair with the very best tastes around.
This classic of British culinary history is a true testament to good eating; it delivers delicious tender pork juiciness and meatiness with the fine, crisp charring of a well roasted pork skin, locking in all the delicious slat pork flavouring and crisp goodness. It's a stylish way to dine too as its traditional cooking style provides a well enjoyed spectacle to the day, cooking long over hours in a display of roast perfection. You can enjoy seeing your oncoming meal turn away over a hot bed of flames, turning golden and juicy right before your eyes.
It doesn't get much better than that! This is premium dining without the premium price tag. So for your weddings, festivals, corporate functions, private parties, beachfront events and more give Hog Roast Portslade a call today!
Perfect Pigs For Portslade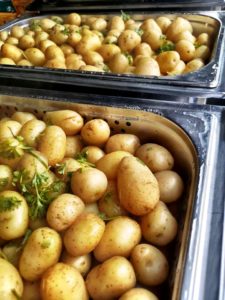 With Hog Roast Portslade every precaution is taken to ensure quality right throughout the business. We shop local from quality British farmers to guarantee a stock of the best pigs in the nation (which makes our hog roast just that bit better!). Our additional foods are all at the same top end quality too! With many other meat options, or vegan, veggie and even gluten-free foods there is something for everyone with us. You can get the service that you want with us, customizing all that you need for your event. Dine your way at your next event with Hog Roast Portslade!
Hog Roast Portslade is taking bookings for events now so give us a quick call today or message the site!