Jack is a local office worker who was this year given the task of organising the Christmas party. This is a task some might find daunting, except Jack had an ace up his sleeve. He'd seen us on Facebook and was excited by the idea of a Hog Roast. He came in to see us and we talked through the particulars of his party. He wanted there to be three courses, but he always wanted there to be food for guests to snack on. We therefore decided on the menu and the selection of canapes.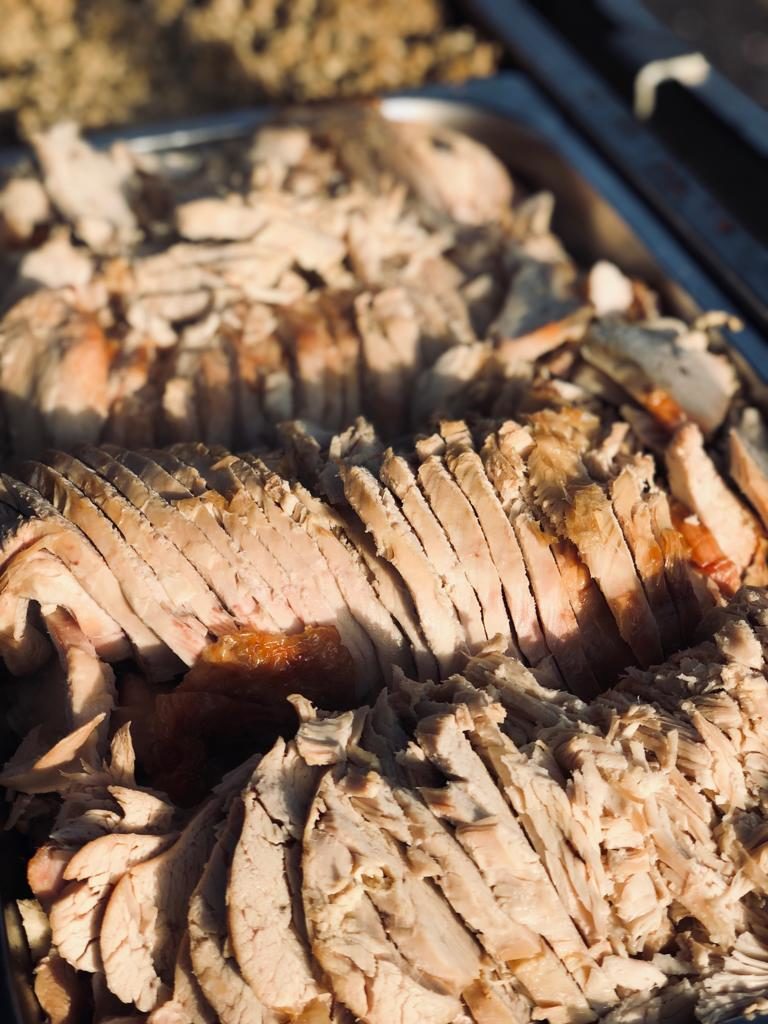 When guests arrived they immediately had a choice of mini burgers or mini pizzas, the wild mushroom bouchees, the Peking duck wraps or the halloumi kebabs skewered with caramelised onion, as the waiting staff roamed with canapes. Mains soon followed, the options: our beautiful slow roasted pig served with apple sauce, stuffing and crispy crackling, or the whole roasted turkey with fresh cranberries and a sage and onion stuffing, both accompanied by the roasted new potatoes seasoned with sea salt and rosemary. The only thing that could match the fine choice of mains, were the exquisite puddings: profiteroles loaded with whipped cream and smothered in chocolate sauce, or the light creamy cheesecake set on a crumbly biscuit base.
That night, not only the quality of our food impressed Jack, but also our professional service, as discreetly and quietly we tidied away our mess and allowed our guests the space to enjoy themselves. The result ended up being that Jack rebooked the Hog Roast Eastbourne team the very next morning. He said that he simply must have us cater for his house party this year. A born host, Jack loves to have the family and friends over for a party at Christmas time.
Second time round, Jack thought the Hog tasted just as exquisite as the first time. His friends and family certainly saw what all the fuss had been about once they got a taste. If you're hosting an event this Christmas and you want to wow your guests, then give the team at Hog Roast Eastbourne a call.
H