Promotions are such rare and joyous occasions, so when the client who contacted the team wanted to celebrate their hard work the team at Hog Roast Greatstone eagerly jumped on board. The client wanted the catering for her event to be fun for the 100 friends and family as they party the night away.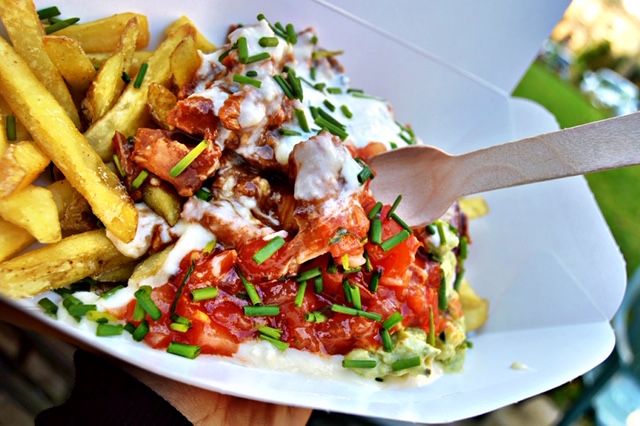 The brief the client set for the event was simple: she wanted the menu for the event to be fun and informal. The client worked closely with the team to make all the food selections, it was very important to the client that there were delicious, hearty options for her vegan and vegetarian guests as well as those who did eat meat. The options she selected for her vegetarian and vegan pals were: deliciously grilled vegetable skewers and she also made sure that all the bread rolls the team would use would be gluten-free. Other delicious dishes the client chose to have as food for her guests included: Mac and cheese, succulently loaded fries, corn cobettes and a sumptuous Greek salad.
On the day of the promotion party a small team from Hog Roast Greatstone arrived at the local community hall venue several hours was before the planned serving time of 8pm. The team took all the equipment and food they would need to the community hall, as the team would make all the dishes fresh on site.
Alongside making the magnificent platters of food for the party, the Hog Roast Greatstone team also provided the crockery, cutlery and napkins for the guests to use, all of which was part of the bespoke catering package for the event. The client was delighted when she also realised that as part of the package she had paid for the team of staff would also take away all of the rubbish at the end of the event, meaning that she could have a fun, carefree evening to enjoy her party.
The event was fun filled and all the guests had a wonderful time. The Hog Roast Greatstone team were pleased by how well the event had gone and the client thanked them for their hard work.