Regardless of the special occasion that you need catering, our Hog Roast Hove  team will attend to your needs and wants while providing first-rate service with a smile, each and every time. We're well-versed in catering all kinds of different events and parties, including weddings, birthdays, christenings, school fetes and corporate functions, as a hog or spit roast is pretty much suitable for anything that you may have in mind.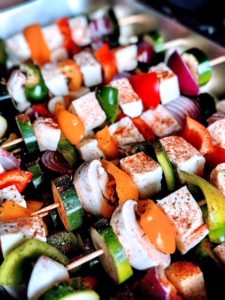 Nevertheless, we can actually provide so much more than hog and spit roasts, as we know that variety is key when catering to the masses, so we could instead cook you a barbecue, or several marinated meats and sides, or perhaps a full three-course meal plus handmade canapés to start. We're also highly experienced in providing options for special diets, as we want everyone to be able to eat and enjoy our food, so if you are inviting vegetarians, vegans or guests with a gluten intolerance or allergy, just let us know and we will do our best to provide something suitable and also delicious.
When Marianne and Bill contacted Hog Roast Hove  about their forthcoming wedding anniversary party, they already knew exactly what they would ask us to cook for the 40 carnivore guests – one of our sumptuous hog roasts, to make into luscious pigs in buns. Having enjoyed these already in the past at their other special occasions, the couple know how tasty they are and are also highly satisfied with our excellent service, so it was a no-brainer when they were thinking of who to cater this party and with what food. They also needed a vegetarian option, however, including for one of their children, and asked us to cook our veggie skewers which have always proved popular at their events.
Our Hog Roast Hove  chef and catering assistants cooked up a storm at the party over the weekend, making dozens of pigs in buns for most of the hungry guests, but also grilling some lovely, fresh halloumi, mushrooms, tomatoes, red onion, mixed peppers and courgette for the vegetarians' skewers too. By the end of the evening, all the food had been completely devoured.