Easter is a great time to gather together with friends and family and enjoy a delicious meal. At Hog Roast Binderton we have a variety of different menus that can work for this purpose, depending on the size of your event and the formality you are aiming for. With over 7 different menus to choose from, we are bound to have something that is right for you! Here are a few menus that are perfect for the occasion…
Our catering manager Adam has catered for so many events during his time with Hog Roast Binderton and has provided all of our delicious catering menus. When it comes to springtime catering, some of our menus are more popular than others, and here are the ones that he recommends the most. If you are looking to hire Adam for an Easter celebration, why not try…
Gourmet BBQ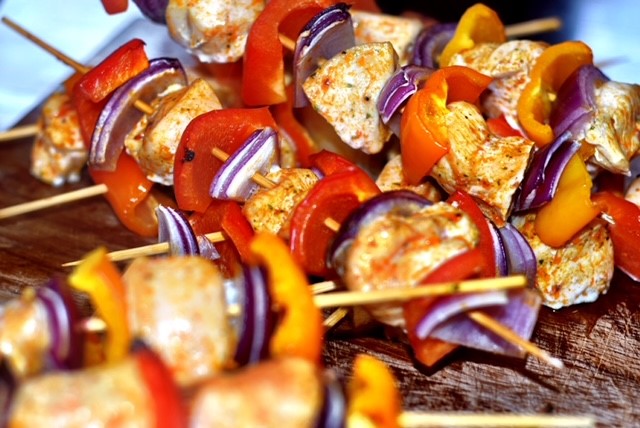 Our BBQ menu is perfect for sunny days as there is no better meal to enjoy in the sun than this! This menu includes such a wide range of main dishes, which is the easiest way to ensure that there is something for every guest to enjoy. It also includes a variety of summery side dishes, including crunchy coleslaw and sweet potato fries.
Alfresco Menu
We recommend this menu for more formal Easter events as it is a delicious three-course meal that tastes even better when enjoyed outside. The starter is the star of this menu, including sharing platters for your guests to enjoy.
Classic Slow-Roast
This menu is a simplistic choice, but that doesn't make it any less delicious! It is our most versatile menu and can be enjoyed for any event at any time. Not only is it family friendly but it also includes something for everyone to enjoy and is always a firm favourite among guests!
Does one of these menus take your fancy? If so, contact Hog Roast Binderton today to book your catering with our team! Simply let us know your party size, date, and location and we can do the rest. We hope to hear from you soon!